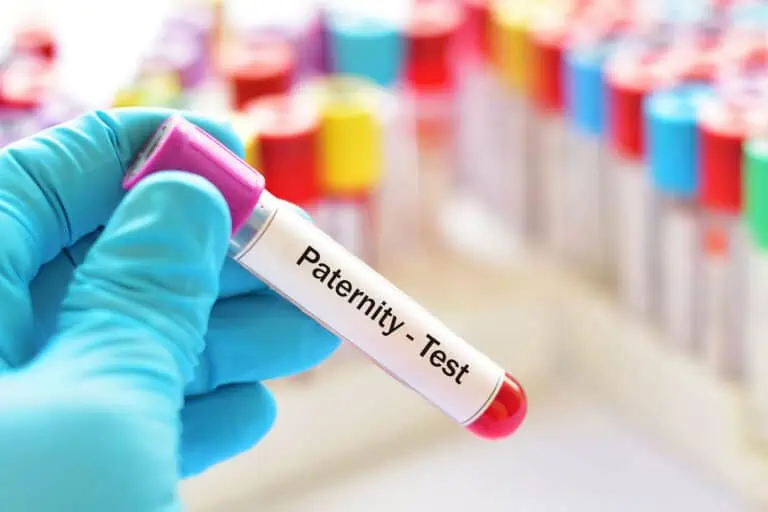 Determining a child's biological father is essential in a crucial transition. To make this determination, we conduct a procedure known as paternity testing. Paternity testing compares the child's DNA with the DNA of the alleged father. At AZ DNA, we take great pride in offering this service.
Our Paternity Testing Process:
To ensure the best possible experience, our paternity testing process thoroughly compares the child's DNA with the alleged father's DNA profile. Surprisingly, this comparison is not just about establishing paternity. It plays a significant role in securing your child's future. For example, a DNA test will verify the identity of a child's biological father. Moreover, this verification can influence decisions about child support and custody. It ensures that the rightful father assumes responsibility. Furthermore, it provides your child with the lifelong security they deserve!
Our Commitment:
 At Arizona DNA, we comprehend the sensitivity and importance of these tests. We aim to provide Arizona's most trusted, affordable, and 100% accurate DNA Testing for only $299. Indeed, we firmly believe everyone should have access to reliable and conclusive DNA testing services. Furthermore, we are here to provide support on this critical journey.
Our Professionals:
Our experienced professionals are always committed to providing quick and confidential results. We offer a Same-Day Paternity Test Collection service to ensure you receive your results as quickly as possible. Speed is critical, and we understand that waiting for results can be stressful, so we prioritize their prompt delivery.
Our Services:
In addition to our paternity testing services, we offer a range of other DNA tests custom-tailored to meet your needs. Whether you need a DNA Test for legal purposes, immigration, or peace of mind, we are here to assist you.
Why Choose Us? 
Indeed, Arizona DNA provides more than just a testing service. We consider ourselves a partner in your journey towards discovering the truth. Without a doubt, our commitment to accuracy, confidentiality, and customer satisfaction sets us apart in the industry.
So, if you're looking for Paternity Testing services in Arizona, look no further than AZ DNA. Contact us today at 480.695.6250 for all your Paternity Testing needs.
In fact, let the professionals help you uncover the truth and secure your child's future!